Top 10 FRP Bypass Tools to Bypass Google Account
FRP, popularly known as Factory Reset Protection program, is an additional data protection feature for all Android users. As per the FRP feature, in the case of any unfortunate event wherein you lose the device or if any unauthorized person tries to reset it, the device will require the Google Account ID and password to be fed in. So, this program is designed to curb the chances of thefts and other fraudulent activities.
However, it was found that the FRP feature comes out as a trouble for those who somehow forget their Google Account ID/ password, or who have purchased a second-hand phone either online or via some third party source.
Hence, it is important to know how to bypass a Google Account. Below mentioned are the Top 10 tools which can help you.
Tool 1: Bypass lock screen with Android Lock Screen Removal
No matter you forgot the password on your Android lock screen or just get a second-hand device and don't know the lock screen's passcode, this
Android Lock Screen Removal
enables you to get rid of the unknown passcode in 5 minutes, including pattern, PIN, password and fingerprint. Whatever the passcode you choose, you won't lose any data on your device by removing it with this
Android Lock Screen Removal
.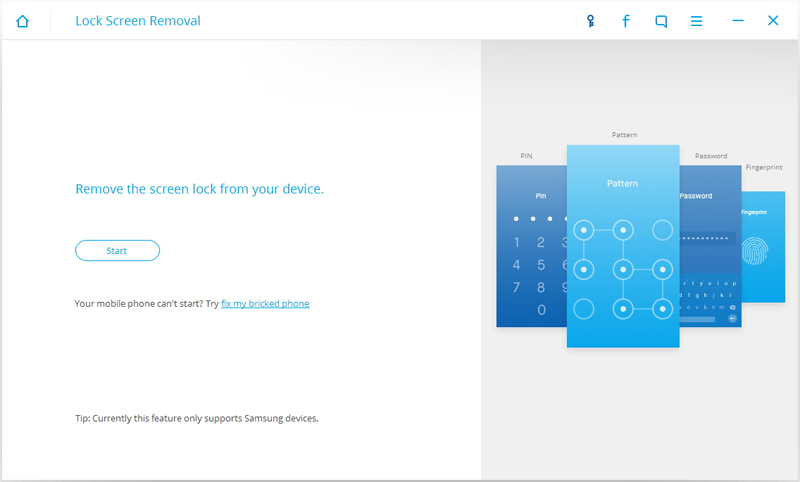 Developer: Wondershare
Remove 4 Types of Android Screen Lock without Data Loss
Features:
a. It can remove 4 screen lock types - pattern, PIN, password & fingerprints.
b. No tech knowledge asked, everybody can handle it.
c. Work for Samsung Galaxy S/Note/Tab series, and LG G2, G3, G4, etc.
You can follow the simple steps below to bypass Samsung lock screen pattern, PIN, password and fingerprint.
Bypass Samsung lock screen pattern/PIN/password/fingerprint by dr.fone
Before all the steps, you are supposed to download dr.fone first.
Price: Free Trial Version
around $3.3 per month for offical version
Pros:
a. 100% Security Guarantee. Only remove the lock screen, no data loss at all.
b. It provides free lifetime update.
c. It offers 7 day money back guarantee service.
Cons:
The tool works for Samsung and LG devices only.
Tool 2: Remote Google Account Bypass Removal, Reset/Unlock FRP
Almost all Samsung and LG devices are supported by this tool. FRP removal process requires USB cable, Windows PC and high-speed internet. It has a 5 Star rating from its users.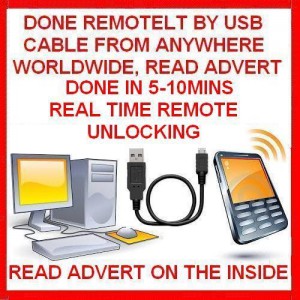 Developer: Arnold
Features:
a. Processing time is 10 to 20 minutes only.
b. A useful tool for Samsung and LG devices.
c. Demand is high under FRP unlock category.
Price: US $12.80
Pros: As per market ratings, it is considered as one of the best tools to Bypass Google Account FRP.
Cons: a. Samsung Galaxy S7 is not supported by this tool.
b. Old Samsung devices such as (S5, Note4, Note Edge, Tabs) are not supported.
c. This tool is of no use if your phone is lost/stolen.
Tool 3: FRP Bypass APK Download Samsung for Android
FRP Bypass helps to overcome the security feature of the device so that you can easily bypass Google Account verification process.As per user ratings, FRP Bypass APK has 4.1 Stars.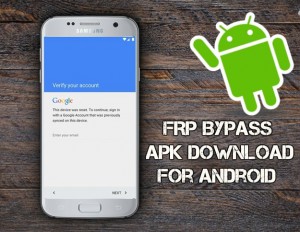 Developer: FRP Bypass Team
Features:
a. A useful tool for Samsung Galaxy devices.
b. Just download and use it for free.
c. You can also share this tool with your friends and family.
Price: Free
Pros:
If you have forgotten your Google Account ID/ password, this tool will come handy.
Cons:
a. You cannot access this tool directly through the local market or resources.
b. Play Store users cannot access this tool.
Tool 4: A New FRP/GOOGLE ACCOUNT BYPASS and Flashing Tool
One of the best tools that cover almost all the latest versions of Android phones. This tool is quite easy to use.
Developer: JHON ESMAIL
Features:
a. Works for Samsung, HTC, MTK, MI, QUALCOMM, SPD and many more devices.
b. This tool is for all the latest device versions.
c. The old version of SP Flash is also covered by this tool.
Price: Free
Pros: Work for almost all the versions of Android phones.
Cons: Currently not tested with Android versions 5.1.1 and 6.0.1.
Tool 5: FRP BYPASS SOLUTIONS
FRP Bypass Solutions is tested and updated for the process of bypassing Google verification if you forget the credentials of your account.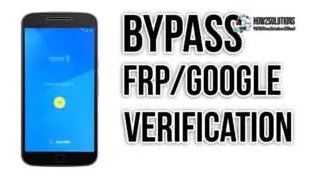 Developer: Cashsite
Features:
a. It works with all Android devices such as Moto series, LG, ZTE, HUAWEI, Vodafone, Samsung, Lenovo, HISENSE, XPERIA and lots more.
b. It covers latest versions and the team keeps it updated.
c. It is a useful tool for Samsung Galaxy S8.
Price: $7.00
Pros: The tool has been tested and verified to work for Android 7.0 and 7.1.
Cons: You need to purchase the tool to use all its features.
Tool 6: D&G Password Unlocker Tools All FRP Bypass Lock Latest
D&G unlocker tool assist you in step by step and comprehensive way to unlock your Android phones.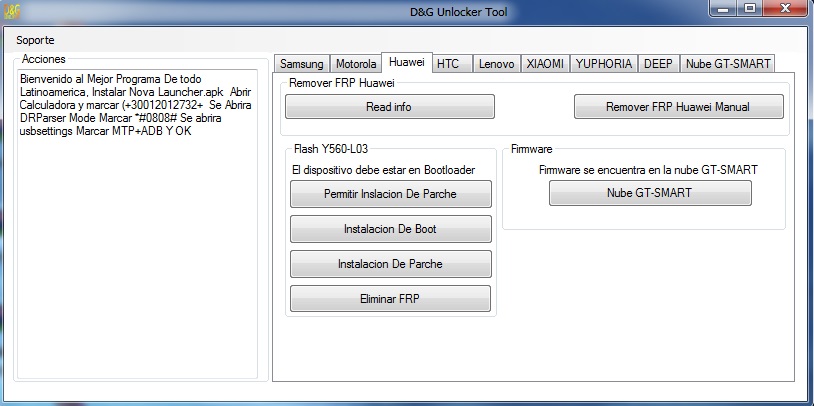 Developer: DG Unlocker Tools
Features:
a. It is compatible with Windows 7, 8, 10, XP and Vista.
b. It supports Samsung, Motorola, Huawei, HTC, Lenovo, Xiaomi, Euphoria.
Price: Free
Pros: Provides free setup for Windows.
Cons: There are no details available for LG devices.
Tool 7: Pangu FRP Bypass tool for Remove 2017
Processing time is just about 10 minutes. This facility is for the Authorized Google account owner. With this tool, FRP lock will get removed.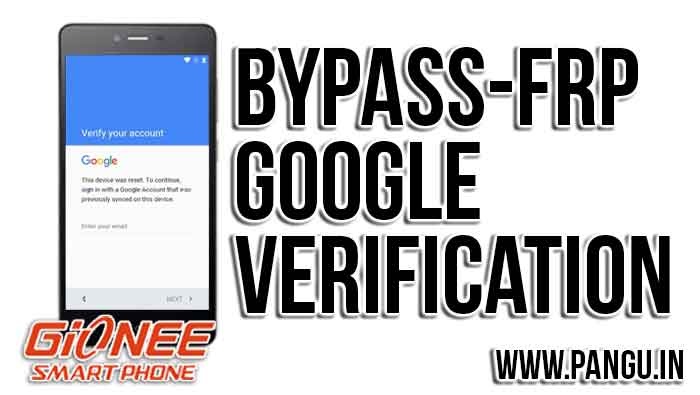 Developer: Pangu.in
Features: This tool works for All Samsung, Motorola, Micromax, Lenovo, MTK, SPD devices.
Price: Free
Pros: Works well with all Samsung and others devices.
Cons: The tool requires you to use an OTG cable with pen drive or a computer.
Tool 8: FRP lock Google Verification Bypass Tool Software
This is a kind of software program that is innovative and through this unlocker tool, additional protection for the Android devices can get bypassed.

Developer: Unknown
Feature: It works for HTC, Samsung devices, Motorola, Huawei, Lenovo, OPPO, LG, Alcatel, Xiaomi, Sony and other Android devices.
Price: Free
Pros:
a. Works well for almost all Android devices and unblocks any Android phone with Reactivation Lock error.
b. It is 100% free.
c. Also, works for higher Android versions from 5.1.1 – 6.0 to 7.1.
Cons: To Apply this method you need a Wi-Fi connection or a micro USB cable.
Tool 9: Samsung FRP Helper v0.2 FRP Removal Tools
Samsung FRP tool uses ADB feature to Bypass the FRP verification process.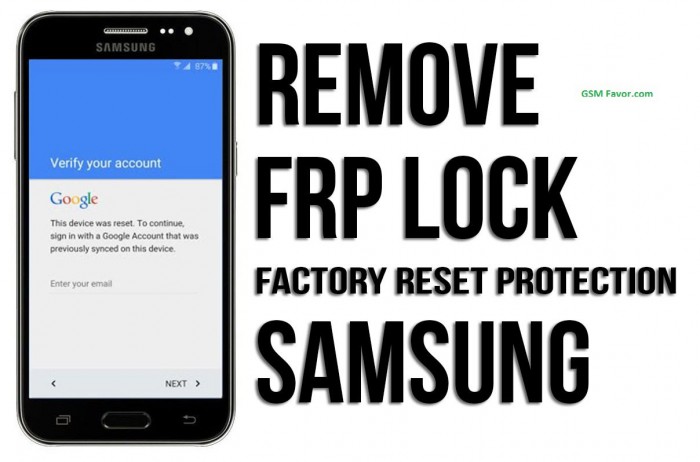 Developer: CrackingGSM Team
Features:
a. This tool has an easy and interactive GUI.
b. It comes with a detailed guide.
Price: Free
Pros: Easy to use and comes with a guide.
Cons:
a. It does not work with other models besides Samsung.
b. Combination firmware is required to run this software.
Tool 10: GSM Flasher ADB Bypass FRP Tool
GSM flasher uses an easy and accessible way to bypass Android devices lock through USB cable. The downloading, as well as the complete setup, take a few minutes. Also, ADB (Android debug bridge) helps you to have a communication with your device.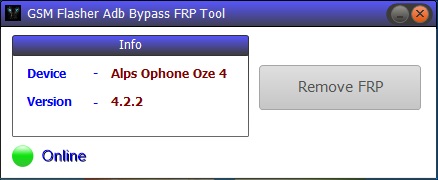 Developer: Ray Marm Aung
Feature:
a.GSM flasher software setup is easy to use.
b. It works with all OS types.
c. Pattern lock removal facility is also available.
d. This file can be used for the reactivation of lock removers.
Price: Free
Pros: It can be used for all types of Android devices.
Cons: Can also act as a reactivator for lock removers.
The article above gives useful information on some of the important tools for FRP bypass process. The information available is to assist the original users only who have somehow forgotten their user GoogleID/password. Well, we do hope that using any of the above methods will definitely resolve your FRP bypass issue with ease.